Name:
Angela

Age:
I am 23

Gender:
Female

General Location:
East York

Occupation:
Hospitality

Smoker?
No

Drinker?
Once in a while

General Style:
no set style.

Likes:
books, writing, cooking, baking, crafts

Dislikes:
not many

Hobbies/Passtimes:
I am always on LJ, so there is that, I enjoy reading

Fave Places to Go or Do/Hang Outs:
The bluffs, boardwalk, any park.

Talents:
I can tie a cherry stem in my mouth

Fave Foods:
oh, give me fries... lol

Fave Movies:
Too man to even write about

Fave Books:
Harry potters books, any Kelley Armstrong books, as well as Kim Harrison. Romance, chick-lit, Stephen King novels etc etc etc

Fave TV Shows:
I like a lot of old school shows, and many others, but for me, as long as there is some comedy in it, I love it.

Anything Else?
As I said before, I am originally from TO, but currently live in the UK (London actually) on a Working HolidayMakers Visa. My Visa ends in early January, therefore I have to go back by then. My mother lives in east york, so more than likely, if the place i will be renting out hasn't been finished, i will live there temporarily.
I am engaged to a man i met here (in London). He is originally from Mauritius, and we both are going to TO next year to settle permanately.

Please be advised: recently I have found out I have been stalked on LJ, so I have made my account friends only. Please comment on my journal to be added.
Thank you for your understanding.
Pic(s):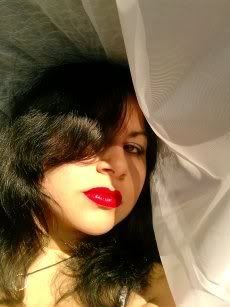 .